Somehow, I feel that everyone should know about it: Marta has allowed me five hours of sleep in a row for the first time in two months today!!! She woke me up at 5:20 am, and I feel so rested, I can write a novel now!
Also, I think I forgot to mention it earlier: she's smiling more and more now, and her smiles no longer look accidental!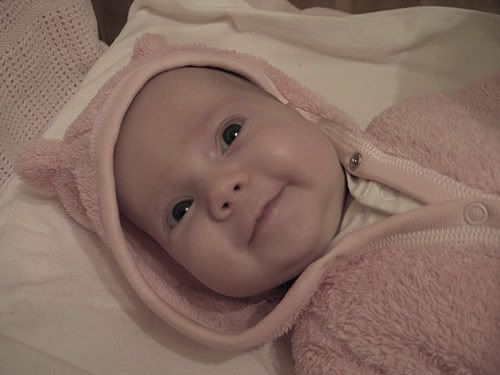 ***
Marta and I had our longest walk Feb. 2: an hour and 45 minutes.
Mariinsky Park has turned into a protest site again and reminded me of both 2004 (because it is cold) and of 2005 (because there're too few protesters, and though they're visible and extremely loud, they don't look too genuine, just like Yanukovych supporters didn't
back in May 2005
).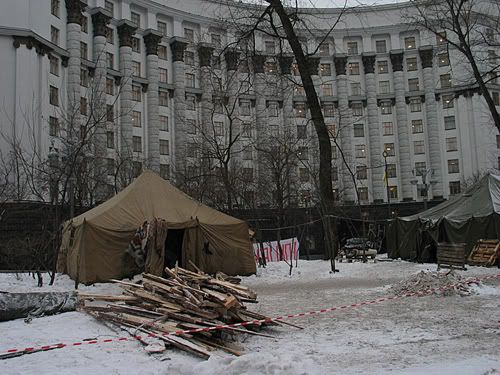 A boy by the tents told me they were from a group called the Veterans of Maidan and were protesting the gas deal with Russia. He didn't look like someone who'd know much about the subject, though - and he was obviously very, very cold.