Kommersant had a tiny
skinhead census
piece (in Russian) yesterday - on the eve of Hitler's birthday today.
According to the
Moscow Human Rights Bureau
, there are over 50,000 skinheads in Russia - and no more than 70,000 around the world, excluding Russia.
There are skinhead communities in nearly 85 Russian cities and towns:
St. Petersburg - 10,000 to 15,000;
Kaliningrad - around 1,000;
Nizhniy Novgorod - 600 to 2,500;
Rostov-na-Donu - over 1,500;
Pskov, Yekaterininburg, Krasnodar - over 1,000 each;
Voronezh, Samara, Saratov, Krasnoyarsk, Irkutsk, Omsk, Tomsk, Vladivostok, Ryazan, Petrozavodsk - a few hundred skinheads each.
In 2004, most of the 40 racially/ethnically motivated murders and hundreds of non-lethal attacks were committed by skinheads.
***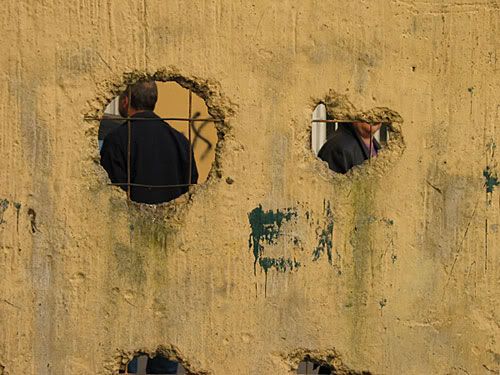 I took this swastika picture in St. Pete, in Yusupovsky Garden: the 9-year-old
Tajik girl
had been skating there with her father and cousin shortly before a bunch of
drunk animals
stabbed her to death.