Yesterday, they arrested eight Ukrainians and 14 Russians at a rally
in Minsk
.
One of the young Russian activists, Ilya Yashin, had his picture taken together with a bunch of Belarusian riot cops: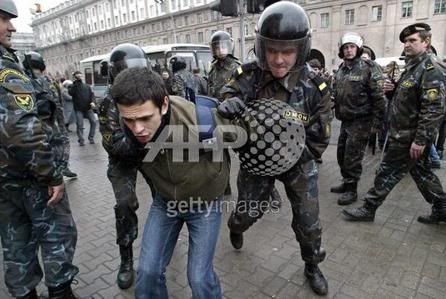 Photo: AFP
According to
Charter 97
, one of the Ukrainians who got arrested - Ihor Huz, a politician from Lutsk - looked like he'd been severely beaten when they brought him to court today.
Zubr
is citing some reports, according to which "the Ukrainians were treated brutally" by the riot police.
For more news updates, visit
Charter 97
and
Zubr
websites.