I was looking through my photo archive yesterday and found this photo: it was taken in early November 2003, a year before Khreshchatyk turned completely orange!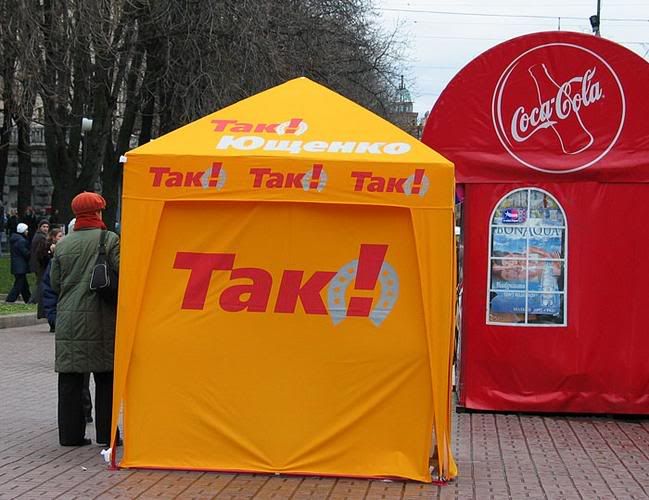 I was very surprised to see the picture, don't remember taking it - I just know that part of the reason I made this shot was because I love orange color, and also because of the Coca Cola thing right next to Yushchenko's (so brand new!) tent.
Who could have thought then that Yushchenko would indeed become our President...